Since COVID-19 started last year, businesses have had to adapt to new consumer trends. Take away management and delivery services have increased 200% at least and they have come to stay. Due to that, is really important that businesses, wherever which sector are, could manage all this services in a practical way. Techni-Web, has developed a complete solution for each one of them. A complete POS software for each business needs.
With Techni-Web you could:
Order orders per pick up hour and delivery.
Send orders automatically to the restaurant kitchen at X hour before the customer picks up the order or the riders deliver it.
Chance to see at first sight:

Order previously paid.
Pick up or delivery hours.
See the detail of the customer order only touching a screen.
Change the color of the orders when they have been delivered, are in preparation or ready to prepare (completely configurable colors).
Menu and sub-menu completely configurable.
Make personalized listings, with the chance to see which one of them are the best sellers.
Control dish scandals. Your benefits are not going to be the same if the customer sits at the local (waitress service) than if it's take away. You'll have more benefits. For that, is important to have your profits controlled.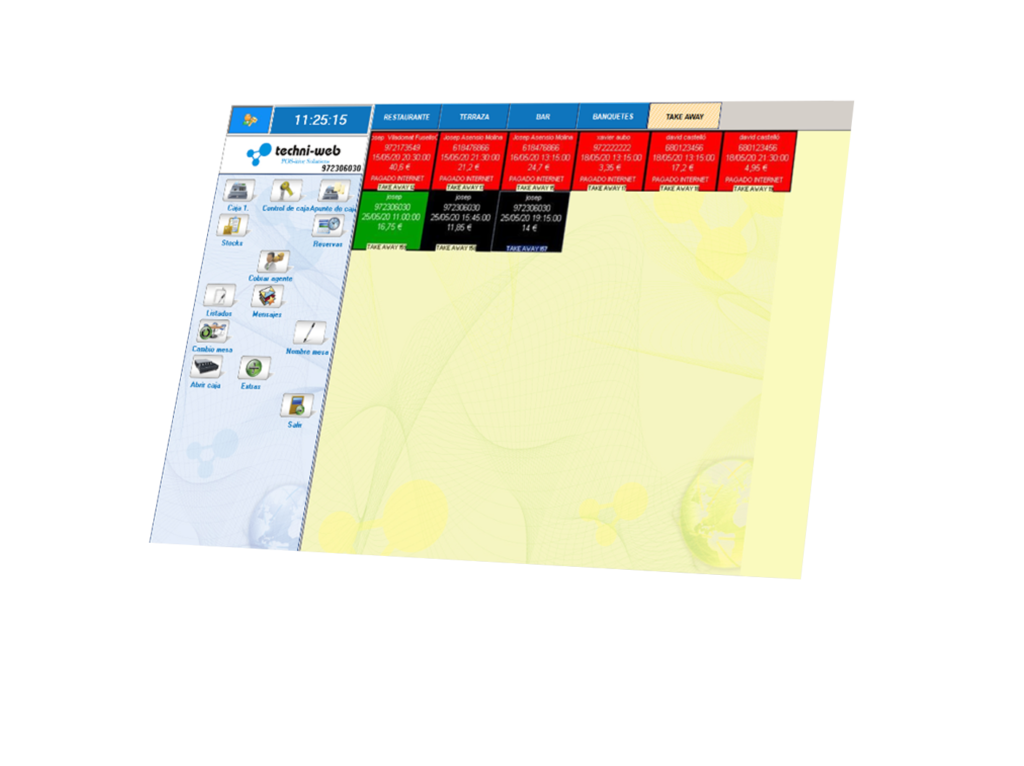 ¿What are you waiting to start working in the fastest way? At Techni-Web we offer integral and specific solutions to our customers. Start today to manage your take away and delivery service in the best practical way. We have solutions for each sector of activity, not only for restoration.
¿Any doubts of the working of our management and POS software? Don't hesitate to keep in touch with our team and they will give you technical and personalized advice without compromise.