Techni-Web is a POS software created specifically for small businesses. We want to offer a complete POS, with all the necessary functionalities for the everyday management.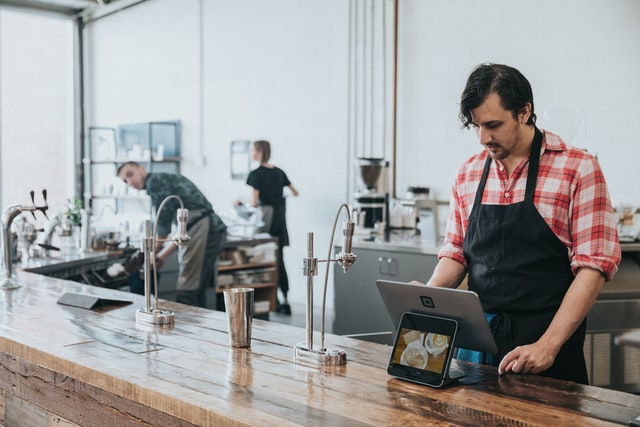 We accompany at every moment to our customers during the implementation process
We help to implement the software to the business without a detail being overlooked
We update our software in order to have its best version
Our team is always ready to solve any problem or attend your petitions
Techni-Web is the POS software that your company needs.
We periodically update our POS to offer the best service to customers.
The menu of our POS is totally configurable to your business needs.
VARIOUS ESTABLISHMENTS MANAGEMENT
We allow to manage various stores from the same POS software.
Techni-Web permite obtener datos de los productos más vendidos y de los períodos de facturación.
Also, multiple functionalities that will help you manage your daily tasks!
Discover the benefits of using Techni-Web
¿How using a POS software will benefit me?
With our Techni-Web software, you can control the daily cash and have a complete control of your billing system for periods. Also, you can have invoice listings.
COMPATIBLE WITH HANDHELD TERMINALS
Techni-Web is totally compatible with handful terminals. Manage your sales from anywhere. Advise your customers through the store and make their order.
We offer a 100% remote control software outside your business. Check and control your management from any point with Internet connection.
You could have the scales connected with your POS software, with automatic prices. Rapid creation of tickets with multiple printers.
At Techni-Web we work to adapt our software to all types of sectors. We want to offer the best solutions for all of our customers.
Connect your POS software with scales and handful terminals. You could control your cash, configure your POS menu and control it remotely.
Elabore customised listings adapted to the business needs. We adapt the software to every store requirement. (Most sell dishes, hours of highest turnover, diners per day).
IT WILL IMPROVE DECISIONS AND RESULTS

Check all the data at the moment. Analyse in which family the sales are decreasing and change the strategy. Control your business and identify new business oportunities.