Restoration is one of the sectors that has suffered more because of the pandemic. Normative changes, laws and adaptations are provoking a huge emotional and economical wear in the sector. And they have to adapt. For that, we are going to show you some ideas to make this COVID-19 measures easier.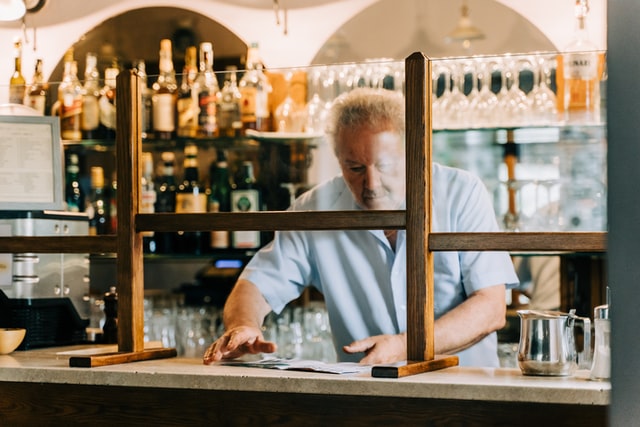 ¿What tools do I have to make my business grow during the pandemic?
COVID Passport validation. Use fastest mobile apps that will allow validate a lot of passports in a short period of time.
Have mobile devices that allow make distance orders. Terraces are being recommended by scientists, as they avoid risk. And also, people feel comfortable and safe in open spaces. To save your employee's time, what you must do is have an Orderman or an iPad that allows waitresses make orders and send them directly to the correspondent kitchen section. With that, you are going to save time and the order made on a terrace is going to appear automatically in the kitchen due to our automated system.
Implant a Take Away and Delivery management software. With the pandemic, restaurants have searched the way to be open, diversifying the business. They have been closed for a lot of time, and would have to think on new ways to make money. A management software, with take away and delivery has helped make things better. They have been able to offer food to their habitual and new customers.
Increase sales through an e-commerce. During the pandemic, online sales have increased by a 200%. Some stores have been forced to close and some have decided to offer their products through Internet. For managing online sales, some companies had to search platforms like Prestahop. This ones, allow online sales of all types of products, acting like an online store. At Danzai Software, we have a web connector that works with Prestahop. This new solution, links all the management of the online store, having access to every day stocks, data, sales and statistics.
¿How do I evaluate if I need this changes?
If your sales have decreased during the pandemic and you want to empower them, these are the methods:
Offering an online store.
Delivery or Take Away service.
This, will allow your business achieve things that couldn't before.
If you want to optimize your employee's time and grow, you may be basing your organization in new methods, tools and devices. The acquisition of a software would help to realize these shortcomings and to reorganize, apart from speeding up the service to its clients.