Technology is growing really fast and every day offers us solutions more effective solutions. And it's in our hands to take advantage of them. From the beginning, at Techni-Web we have to stay up to date and be linked to the Orderman management with our POS software.
With the new NCR Orderman 9, we have in our hands the future of hostelry. This new terminal, adapted to do new facilities and the usual ones, has incorporated an update: the possibility to pay the ticket at the terminal directly.
With the new Orderman 9, we have incorporated the following characteristics:
WIFI and LTE Technology, reliable and future- oriented.
Interchangeable battery to endure the entire work shift.
Accessories that facilitate daily work.
Care Gold guarantee for five years.
Hassle- free commissioning.
Orderman 9 accessories
At the Orderman 9 terminal, our customers can shop the following accessories apart:
Service Station. The Orderman 9 Service Station, guarantees a safety storage and command representative. Also, allows to charge a battery- included on the command.
Multi- Service Station. The multi- service station, guarantees a safety storage and command representative. It allows our customers to include the battery included in the remote. The remote maintenance and updates can be done through Ethernet.
Safety Cord. The Orderman Safety Cord allows to protect Orderman 9 from falls. This will make you enjoy your Orderman for a lot of time.
USB charge cable. Adaptor designed to small and medium enterprises.
Quad battery charger. This battery charger, can charge 4 spare batteries simultaneously.
Like the Orderman 9 itself, its accessories have also been specially developed to cover every day needs in gastronomy. In this way you can work with maximum flexibility on any working day.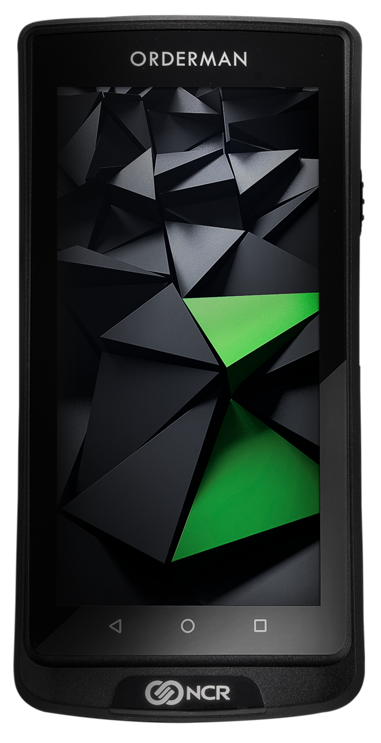 Orderman 9 and Techni-Web
Our new device Orderman 9, is fully compatible with out POS software Techni-Web. We have done the integration with our POS software, in case any of our customers is interested. Each one of your waiters can take notes of your customers and send them directly to the kitchen.
And also, as a novelty, you can charge the order to your customers. The new Orderman 9, works as a POS cash machine.
¿Why NCR Orderman?
NCR Orderman is the most practical method to make orders to your customers. The terminal, is the one with the least weight of the market. And also, it is resistant to falls and water.
The Orderman technology, is present at more than 55.000 restaurants all around the world. Its innovative technology, is combined with all the years of experience and a refined design, have made Orderman the world leader and synonym for mobile technology and gastronomy.